[ Contents | Administrivia | The Shadow | Non-Dark | Sources | Prophecy | Publishing ]
---
PLEASE NOTE: This version of the FAQ is now outdated; go directly to the current version or see the Welcome Page for more information. (November 2010)
---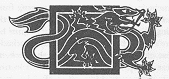 2.4.02: Did LTT balefire himself?
[Emmet O'Brien, Pam Korda]
---
No. He died by ODing on the One Power. RJ said so at the talk he gave in Dublin in November 1993.
---
[ Previous Section | Previous | Section Contents | Next | Next Section ]
[ Contents | Administrivia | The Shadow | Non-Dark | Sources | Prophecy | Publishing ]
---
Illustrations © 1989-2000 by Tor Books.

The Wheel of Time FAQ. Copyright 2004 by Leigh Butler, Pamela Korda and Erica Sadun. HTML implementation by Leigh Butler. This site maintained by Pam Korda (pam@linuxmafia.com). Comments and questions regarding the content itself should be directed to Leigh Butler (leighdb@pacbell.net).